SHHHH...
SNOOPY IS A MAN OF MYSTERY AND INTRIGUE AS
THE SECRET AGENT ON OUR MARLIN® AUTOMATIC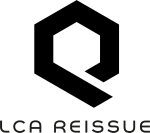 Q LCA REISSUE
ONE OF THE BEST SELLING DIGITAL WATCHES TODAY,
AND JUST AS POPULAR AS IT WAS FOUR DECADES AGO



"WHAT A GREAT WATCH. I WAS LOOKING FOR A LATE 70'S NOSTALGIA PIECE, AND THIS FIT THE BILL EXACTLY. PERFECT FOR MY STYLE. EASY TO SET THE DAY AND DATE AND THE STRAP IS VERY COMFORTABLE AS WELL"

STANDARD CHRONO
A casual way to wear a classic watch, the careful attention to detail present in our Timex Standard collection allows the watches to shine as some of our most refined everyday timepieces. Designed with versatility in mind, this chronograph watch brings together classic elements with modern materials and easily-interchangeable straps.
SHOP NOW